Picnic Sketch Plugin UI
When you open your Sketch file through Picnic, your Pages panel will be replaced with our Picnic Panel.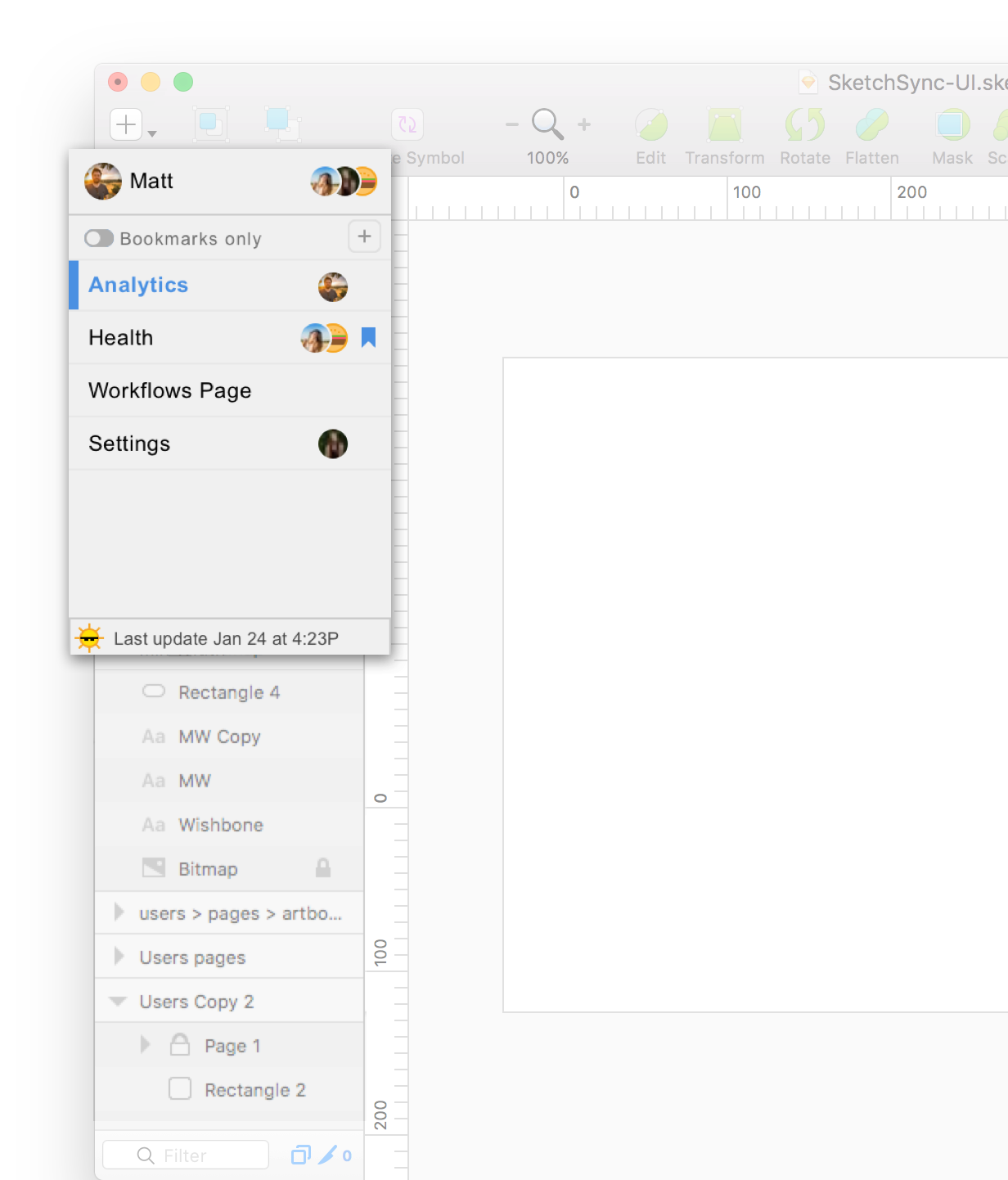 As others join, you'll be able to see where they're working.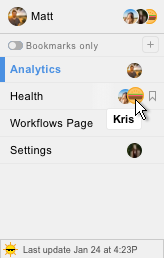 You can do all the normal Pages actions like duplicate and delete (right click), and rename pages (double click on page name). We've also added a bookmark function that lets you hide pages that aren't applicable to you.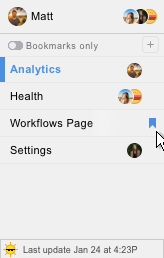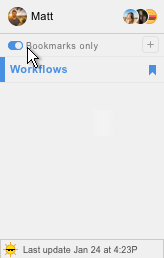 Clicking on your user photo, brings you to the Settings Panel.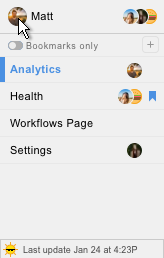 In the Settings Panel you'll find:
Turn debug on: Turning debug on means that we're logging what changes are happening on your console. You should only turn this on if you are running into a bug and want to send us a detailed report (we can't see your file it's just lines of code). You'll have to access your console to retrieve that report to send to us. Read more on how to debug and send a bug report.
Report a Bug: This will link you out to a google form that will ask you to describe what's happening.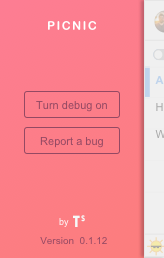 Three different statuses are displayed on the bottom of Picnic.
The sun with glasses means that everything is running smoothly.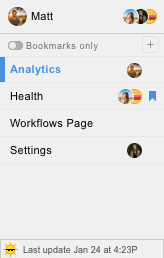 If you get a cloud with lightning, this means that you're not connected to the internet and that your file is not syncing. Check your internet or syncing application to make sure that they are connected. Continuing to work in this mode could cause files to be overwritten and we recommend that you export your file from the Picnic App.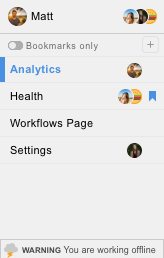 The red ant means there is an error in syncing. If this does not go away within 5 minutes, turn on debug mode, copy your console log and send us a bug report.